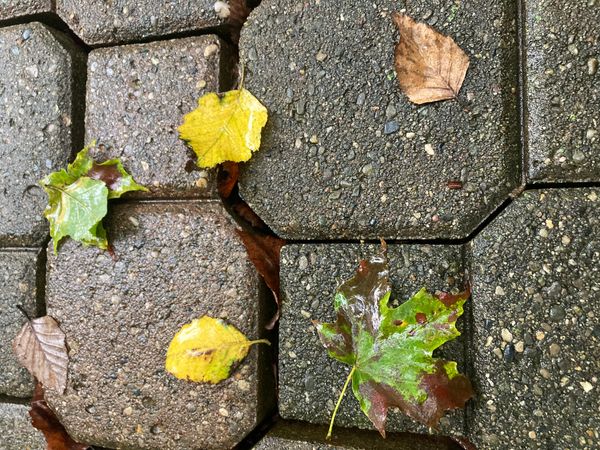 Late Summer Rain 
The Beginning of Introspection 
When I was a youngster I thought that August was an awful month, hot, dry, dusty, and humid. Maybe this is because I spent several summers involved in two-a-day football practices and doing farm work, but when I got a summer job taking kids on overnight canoe trips my perspective on August changed. 
I realized that as August progressed, the evenings were cooling down, campfires felt a little more inviting, and there was a bit of a chill in the morning air. I eventually embraced the eighth month as my favorite month of the summer. 
I still feel this way. 
By the time August rolls around, I have settled into the rhythm of the summer, and nothing is too frantic. I have excepted the weeds that didn't get pulled or the door that didn't get painted. I have generally hit my stride with local performances and I am feeling comfortable with whatever unfolds, and busy enough to not worry about future bookings. 
And then it all changes and I start getting very introspective, thinking about the year to date and what might lay ahead.
Many of my friends are triggered by dates or holidays. My dear old friend Burt Carlisle used to say summer was over after the Fourth of July, but then again, Burt was always a bit dramatic and prone to extrapolation!
I do know many folks who equate the end of the summer with Labor Day, the county fair, or kids going back to school. 
Not me. 
While those events are all pinnacles on the landscape of the summer, it is the first cool, rainy day of September that triggers the end of summer in my psyche. And this rain has a very profound effect on me. I have recognized for years that the fall and winter are very creative times for me. I may catch ideas throughout the spring and summer for songs or stories, but they most commonly manifest themselves in the fall and winter into the beginning of new songs. I suppose I am looking for insight and understanding of the events of the past and at the same time searching for hope and optimism for things to come. I am really not sure, I just recognize we are entering into a very thoughtful time for me.
Right now I am sitting on a number of completed tunes and mulling around which ones will be on my next record. I have grouped several together and shared them with a few colleagues and friends, and while I have gotten some very positive feedback, the selection process is not done. In the meantime, ideas for new songs are coming, and this is no surprise. It has been a very eventful year with so many emotional highs and lows. I have so much to process and writing helps me find the space and grace to deal with both the joys and challenges of life.    
With this September rain, I find myself thinking that this is going to be a remarkably busy fall and probably just as busy through the winter.
I would like to make another record, which will involve making final song selections, editing arranging, and recording the tunes, plus doing all of the associated coordination, production, and distribution processes associated with that. And I will be engaging some old and new friends to help with this effort. 
Most folks know I have a couple of ongoing musical side projects, the Inter-State All Stars, the Toledo-based JT & Thunder Hill, and the Dayton-based Steve Madewell Band, and throw into the pot, a possible late winter mini-tour with Steve Lundquist and Ms. Caroline Quine. All of which will include rehearsing, a couple of special shows, and planning for some travel performances.
In that mix, I will be lining up local and traveling solo performances for next year, and of course, there are all the things that need to be taken care of here at the Creek House… with an underlying and compelling notion to capture and write more tunes.
It may be time to get some help!
But that being said, we are entering a magical time of year and I am hoping to find the time to enjoy each and every day of it. 
All the best,
Steve