SMB, Another Night In The Books: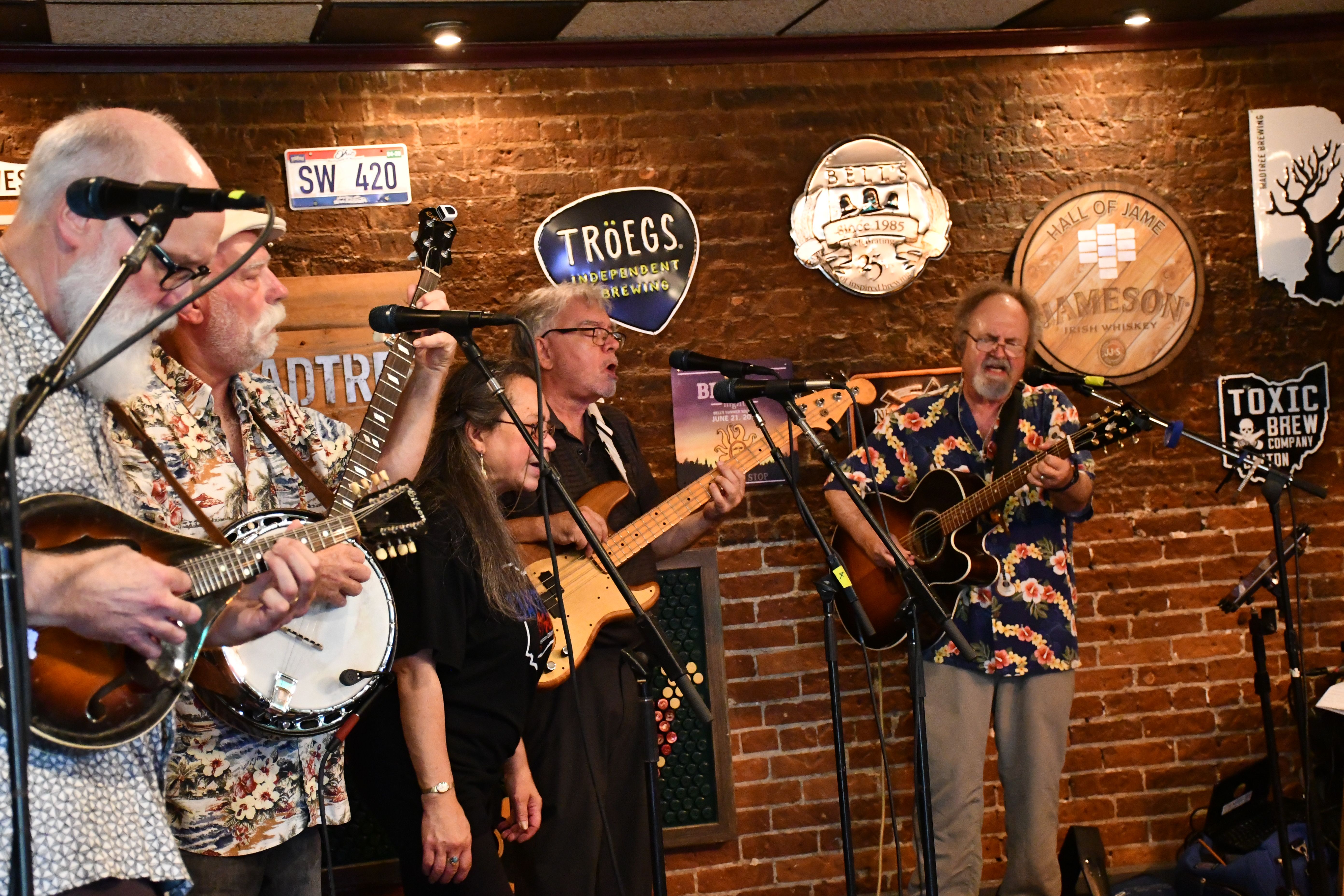 August 15th, I was privileged to perform at the Trolley Stop in Dayton, Ohio, with some dear friends who just happen to be excellent musicians. 
This event was sort of a spin-off from the June 27th performance. 
I got the idea to do the show in June, knowing that Fred Rice would be driving from Oklahoma to Ohio to see his family. Over the years when Fred would be in the Buckeye State, we would try to get together and play some tunes. Instead of playing in a living room, I believed we could set up in a small venue and open this up to a broader circle of friends and family.  
As this idea was developing and I was collecting ideas on how to announce this event, my friend Vance suggested staying away from using "reunion" in any promotions. And Vance was on to something.  
While both of these performances were with old friends, playing old familiar songs, in a comfortable and familiar venue, this was not about trying to re-create the past.  
Instead, both of these performances were about preparing for the future. I was hoping we could revisiting the good times we have all shared, reconnecting with the spirit of what we have enjoyed, and reaffirm these feelings as still valid and present.  
We have all gone through some very trying times in the past few years. For some reason, we have chosen to focus on negativity and engage in divisive rhetoric.  
It does not have to be that way. 
We can still gather and share some positive energy, without tribalism and animosity. 
And maybe the simple act of getting together can contribute to encouraging a foundation for hope and optimism for the future.  
That being said, getting together and playing music in public with people you haven't seen in over 30 years was simply nuts! Don't get me wrong, it was a blast, but it was nuts!  
We were not playing from charts or lyric sheets, and we had no rehearsals. There was a reason all of the songs we were playing we old, they were from a song list from one of the last shows we played together. I did find 9 cassette tapes and after converting them to files, distributed them to "the band" so we could listen to ourselves from decades ago. 
Of course, it helps that Bill Baldock, Michael Clutter, and Vance Wissinger are all superlative musicians, and Astrid Socrates is always comfortable and compelling on stage. And even though she hasn't performed in years, I knew she would be great.  
But holy smokes, what a trip! I know I will never do anything quite like this again. 
But, we did it and seemed to make quite a few people happy in the process, and I am sure we will perform again.  
To quote Billdock, "It's just been a long time between gigs!"