Recently my time "afield" hasn't involved much pedestrian activity at all. Driving, however, now that is another story. I've spent time in five states in the course of the last six days!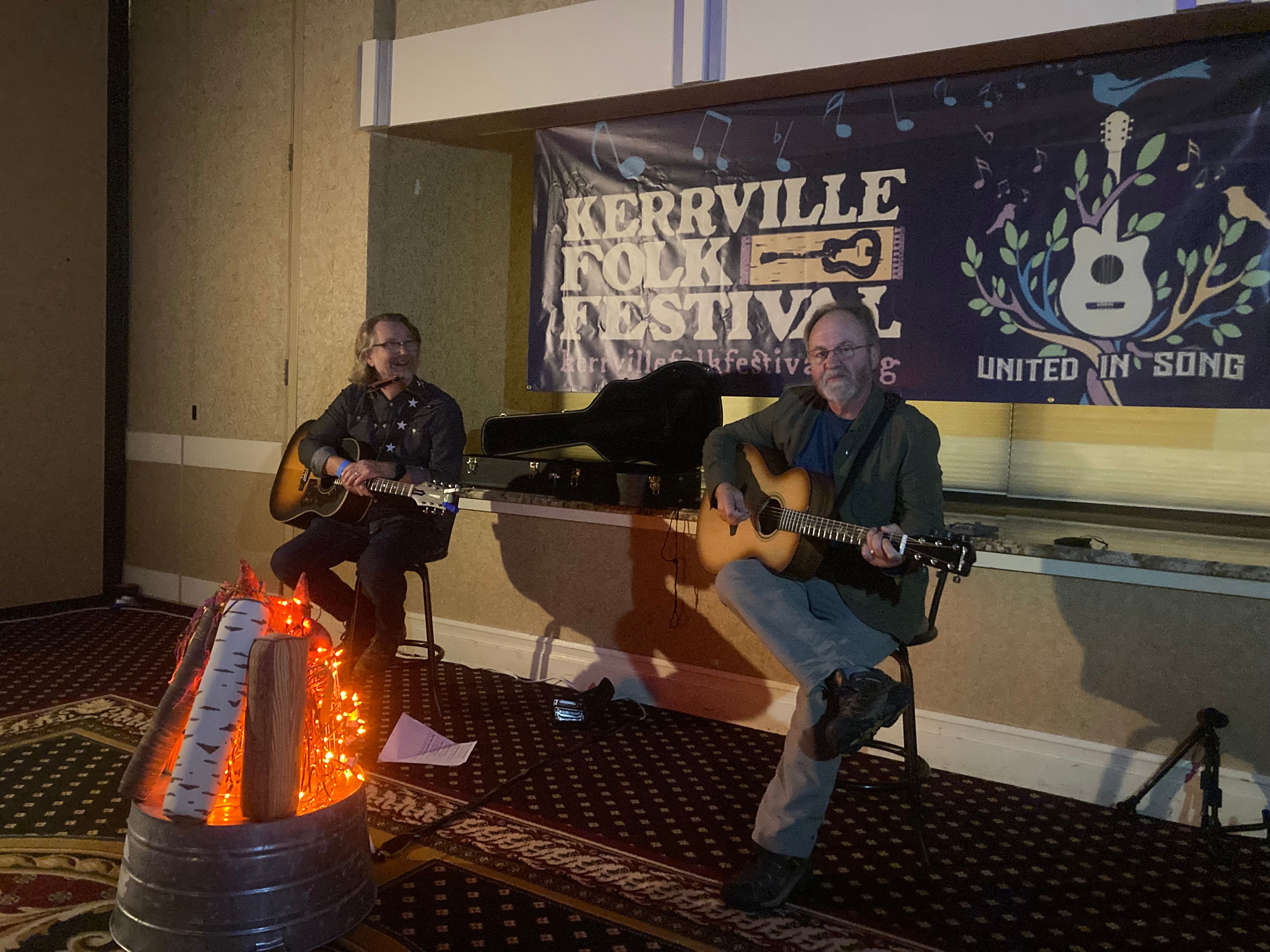 In addition to a few local gigs, I had a host of performances in SW Ohio and ran up to Chicago for a music conference for the mid-west region of Folk Alliance. The official acronym is FARM, i.e. Folk Alliance Region Midwest. This was my second FARM and I attended the South East Region (SERFA) conference In May this year. It is hard to get out of the normal routine and it takes an investment of time and money to do something different. But I have found that it is invigorating to hear so much amazing music and make so many new acquaintances. 
There are several Folk Alliance regions across the country and each has its own gathering or conference. Also, there is the national conference. Basically, these regional conferences have a similar structure but I am told they each have their own vibe. There are small classroom workshops or educational sessions during the day, general sessions for all in attendance, curated showcases, and late-night private showcases. Attendees include performers, venue hosts, folk DJs, promoters, and booking agents. Each region has a conference committee that puts the event together and I know from my past life in the park world, this is a great deal of work. 
The daily workshops provide educational sessions and insight into the business of music that mostly involve career advancement as diverse as promotion, scheduling, and building a tour to home recording techniques. There are a series of primary presentations either as individuals and panels and a keynote presentation as well. There are always thought-provoking, informative, and inspirational.  
The curated showcases are selected from a pool of applicants or selected by the DJs in attendance. And I can assure you the performers in the curated showcases are without exception, incredible.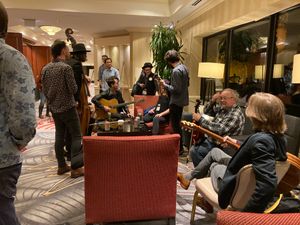 After the formal sessions wind down, there are "private showcases". These a performance opportunities generally hosted by festival planners or listening room venues, who entertain performance requests and make their showcase rosters up from these requests. The private showcases might be a 20-30 minute slot or a shared, song in the round format. There may be 10 private showcases going on at the same time and they may go from 10:00 in the evening until 2:00 in the morning! Doing some quick math you realize, you realize there is a "Whole Lot of Shakin' Goin' On"!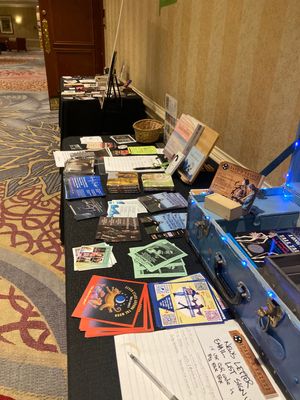 In addition to these activities, anytime a few hundred musicians together with instruments in hand, there is a lot of impromptu jamming and song circles popping up all over the place. 
If the music wasn't enough to take in, imagine halls lined with tables covered with promotional materials from all the attendees and you have the makings of a sensory overload!
Of course, most of the musicians are hoping to make connections for future or return gigs and there are ample networking opportunities!
It is a very cool experience and I have met some really wonderful folks at each and every one of these events! And if you are so inclined, I will post links to many of these acts below.
 
So here are a couple of sidebar stories:
One of the featured curated showcases this year was a young fellow from Ohio named Ben Gage, who writes a great song and plays harmonica like he was born with one in his mouth. I had heard of Ben but never heard him, I mean, after all, he lives down in Akron. Well, Ben and I kinda hit it off, and come to find out, his folks live in Ashtabula County!
And then there was this other young lady, Megan Bee. I had seen her name and heard a tune or tune but didn't realize that she was from Athens, Ohio. Megan is delightful and seeing how Athens is sort of a tight community, I asked her if she knew my cousin, Kelly Madewell. As it turns out, Kelly is on Megan's last album. Small world? You know it is!
One more little story and then I'll move on.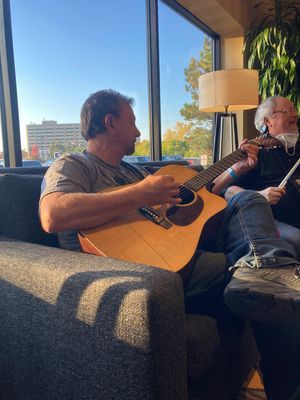 I met this guy, RB Stone who was hanging out with Ben. I immediately sensed that RB had played a few gigs and traveled a few miles. This was RB's first FARM event. He came on a whim, at the last minute, on the advice of "Smitty", who books music at the Pump House in Michigan. So RB and I secured a corner cluster of furniture in one of the hotel atriums and over the course of the next two days, played music for about 6 hours! RB is a good guitar player, plays great harp, and simply rips up a cigar box slide guitar! So one night, or should I say, some ridiculously early hour in the morning, I googled him and found that he toured with Billy Jo0 Shaver, has recorded 12 albums, and had a number one blues album in 2019. So there! RB has a place in Nashville and recently bought a house in Findlay to be close to his parents.
By the way, RB is looking for listening gigs in Ohio. 
Sometimes you have to work to step out of the box, but when you do, there can be some pretty nice rewards, like some new tunes and a whole lot of energy for the battery!
   
This was almost as good as a long hike!
Here are a few links with more to follow
https://meganbeemusic.com/home
https://www.rbstone.com/
https://www.bengagemusic.com/about
https://www.dougharschmusic.com/
https://www.johnstano.com/
https://www.psychosongs.com/
https://joyzimmermanmusic.com/