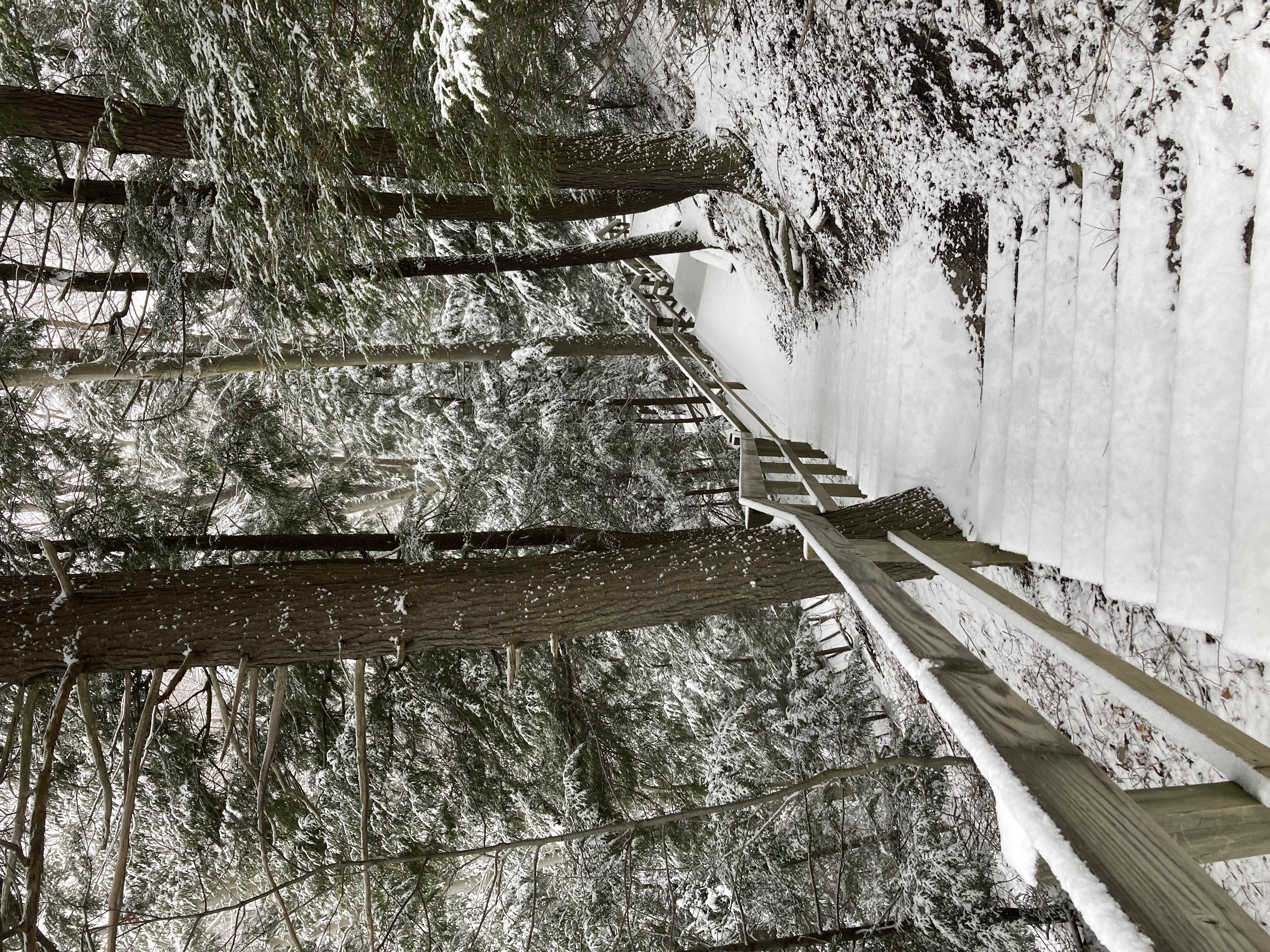 Taking a walk
I took a short hike today that brought back a flood of memories. Over 30 years ago, I'd walked the same trail, shortly after it had been built. I started working for Lake Metroparks in 1988 and all of the trails, across the entire park system, were abysmal. Girdled Road, Chapin Forest, Indian Point, were all a mess. A horse and rider had actually gotten stuck in the mire at Girdled Road Reservation. 

At that time, the big focus was on building or renovating facilities like Farm Park, Fairport Harbor, Painesville Township Park, Erie Shores, and Penitentiary Glen. These projects were all contracted construction projects, improving and expanding the trail system was up to the Natural Resources Department. This happened to be one of the operations that I was responsible for.
The fellow who supervised this department was John Grantham, and he and I ultimately became really good friends. We certainly shared some major adventures. In addition to being the absolute best park operations person I had ever worked with, he was the best I had ever met. 
Walking this trail this morning reminded me of just what a remarkable person John was.
It was a perfect mid-March day, mid 30's with lite snow falling. The trailhead meandered through a "hemlock flat". That is a relatively flat area that is dominated by eastern hemlocks. I recall when the staff and I had laid this trail out, i.e. chose the route. With all of the construction going on across the park system, there had been a public outcry about over-developing the parks. To mitigate this concern, I set up an environmental review process to gather input from representatives of all the staff as well as an interdisciplinary volunteer group of experts we called the natural resource advisory council. This process served the park system well for 10 years or so and was utilized for not only park construction projects but also land acquisition priorities.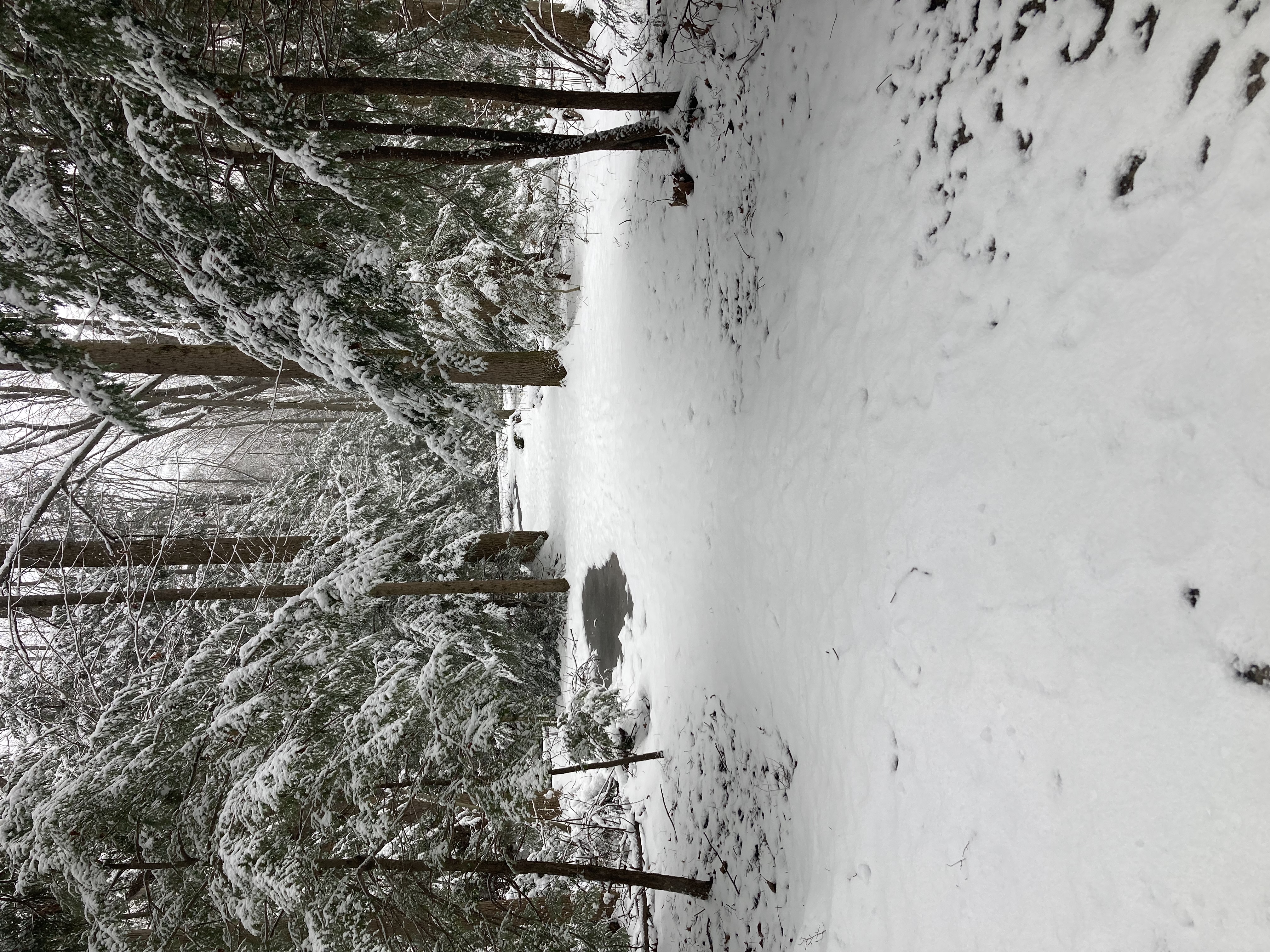 The route we choose had minimal ecological impacts and as opposed to a straight path, it wound through the hemlocks creating a sense of wonder and intrigue. We had received some harsh criticism from trail improvements at Chapin Forest associated with the use of crushed limestone, so with this project to make the trail appear that it had always been there, John came up with the idea to use crushed sandstone from a local quarry.
The end product was and still is a delightful loop trail that provides access to a remarkable "stairway" leading down into a spectacular valley.
The stairway by itself is an incredible piece of work and when I walked on it today, I was amazed to see how well it was holding up after three decades. I was also astounded to think about the physical work involved in building this.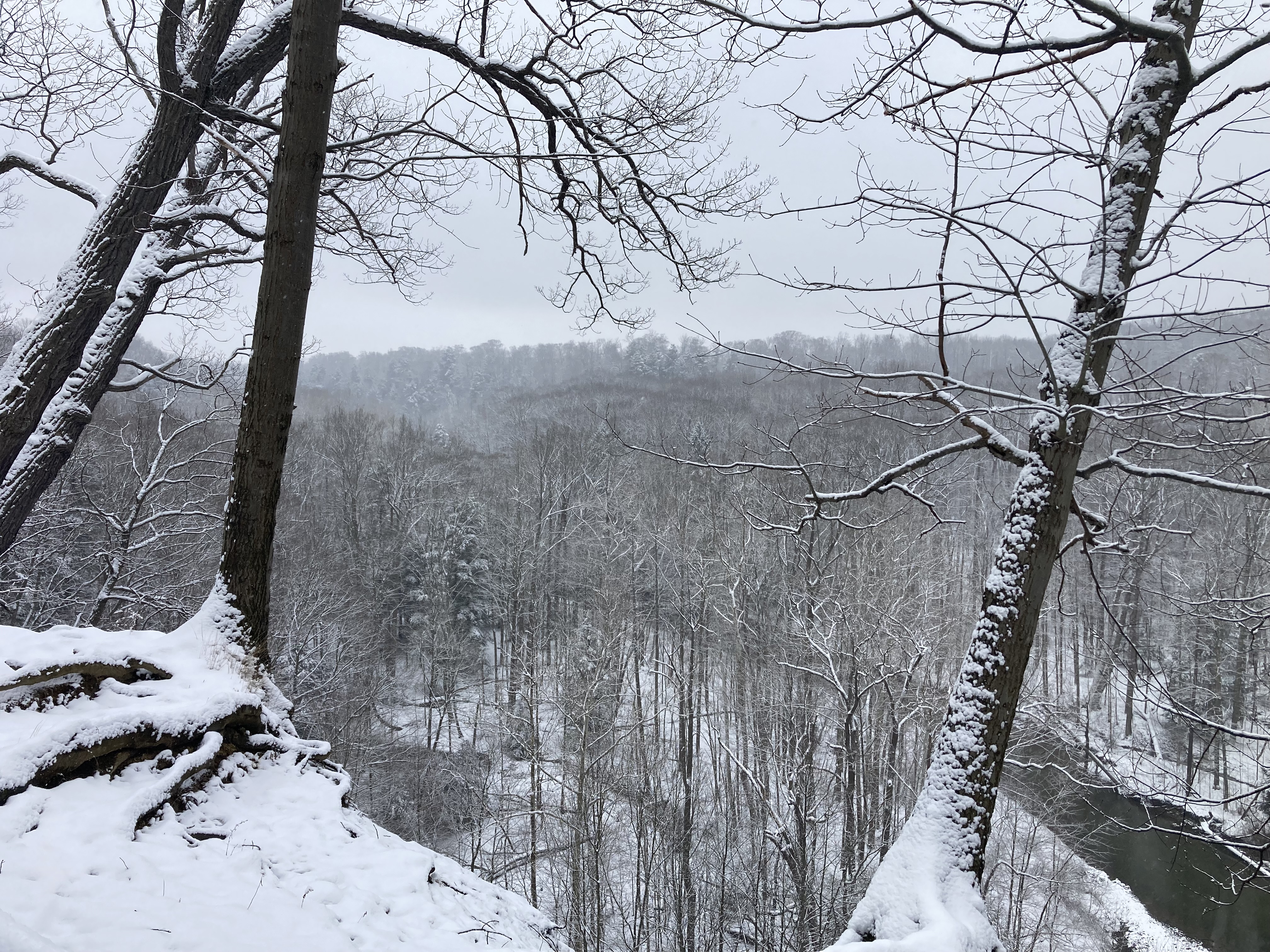 John was a very driven person. He expected hard work and nothing short of excellence from his crews. He was not always popular with his subordinates, but they all respected him immensely. I knew from my own experience that very few people could physically keep up with John. But he was also an amazingly intelligent person who just could know, figure out, or find the best way to accomplish nearly any project.  
I recall on more than one occasion going out to check on the progress of a trail project and telling the crews how much I appreciated their work, and John would later ask me why did I do that. He would tell me he had just jumped on them for taking too long a break or not being as productive as he wanted them to be, and we would laugh about it.
This particular descent was exceptionally challenging and involved the installation of several hundred steps, multiple switchbacks, and sections of retaining walls. All of which was "engineered or designed" on the location, as the project was being built.
It was, and still is somewhat amazing.
I can't imagine how many people have enjoyed the trail and the incredible views and can't help but wonder how many took the time to marvel at this project.
John recently passed away and am still in a state of loss and shock, but my, what a wonderful legacy John left. He was involved in designing, building, and/or renovating miles and miles of trail across Lake Metroparks, creating dozens of wetlands and too many habitat restoration projects to keep track of. As a result of his work, he enriched the lives of thousands and thousands of park visitors who simply could not imagine what was involved with building the trail they enjoyed.